Black Box (version1)
Video Sculpture: timelapse footage converted to computer animation,black paperboard, mirrors, LCD screen, Raspberry Pi
Loop duration: 2'41'' Dimensions: 22.5 x 29 x23,5 cm---------
2019
The work is based on light and shadow filmed in ''Yoakimyon Greek Girl's High School'' which was build in 1882 in the Balat district of İstanbul. It was closed in 1988 as there were no greek students left to attend the school. I filmed the sunlight moving through the rooms from the windows and replicated the flowinf light-forms in a 3D animation program. The box consists of a screen surrounded by four mirrors which shows the animation in an infinite space.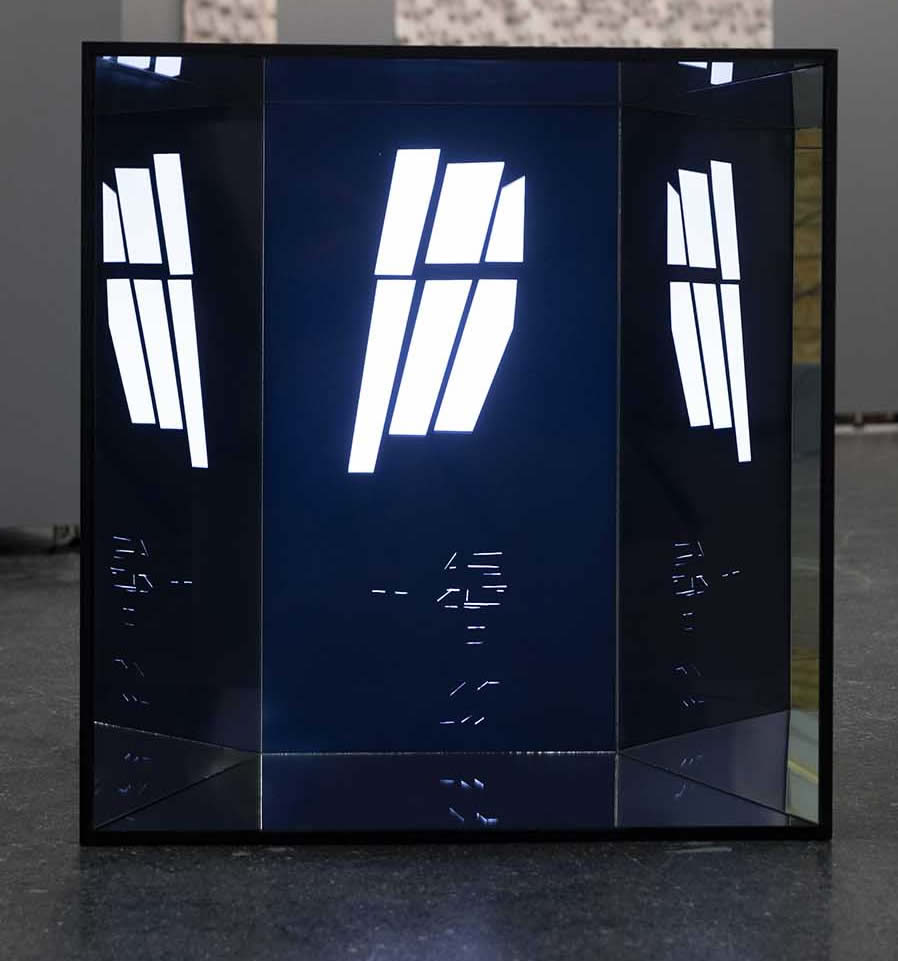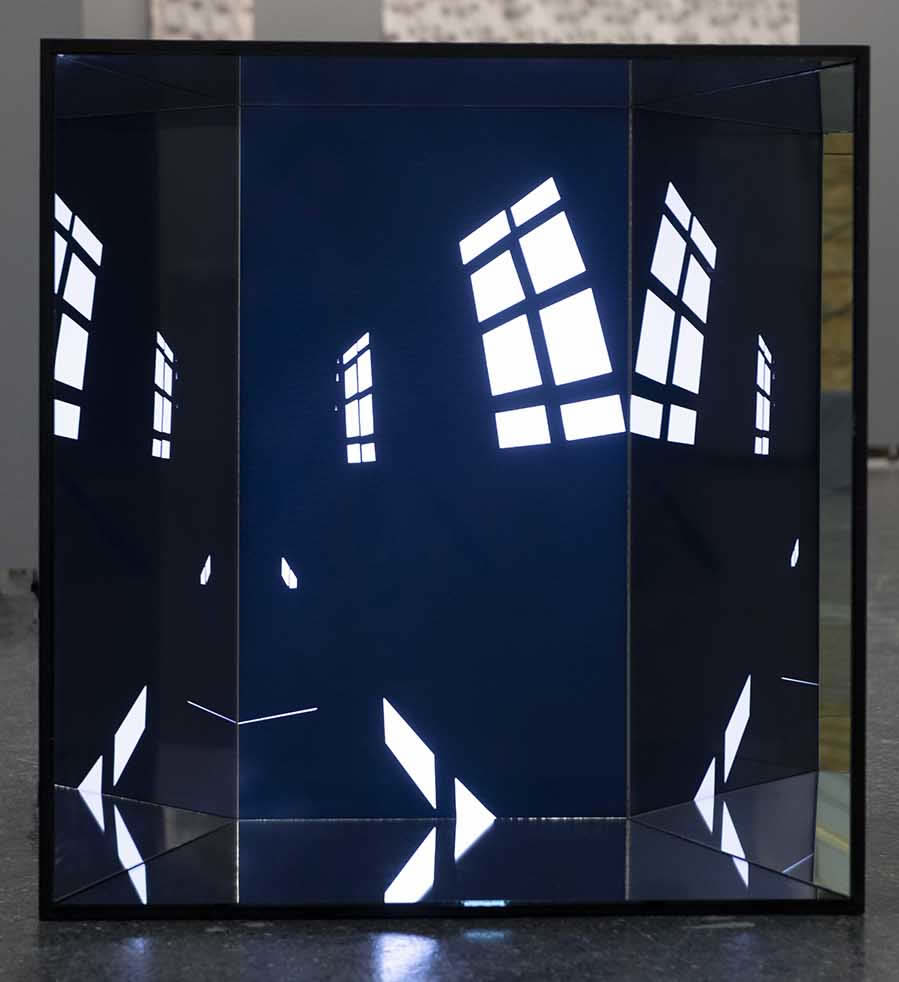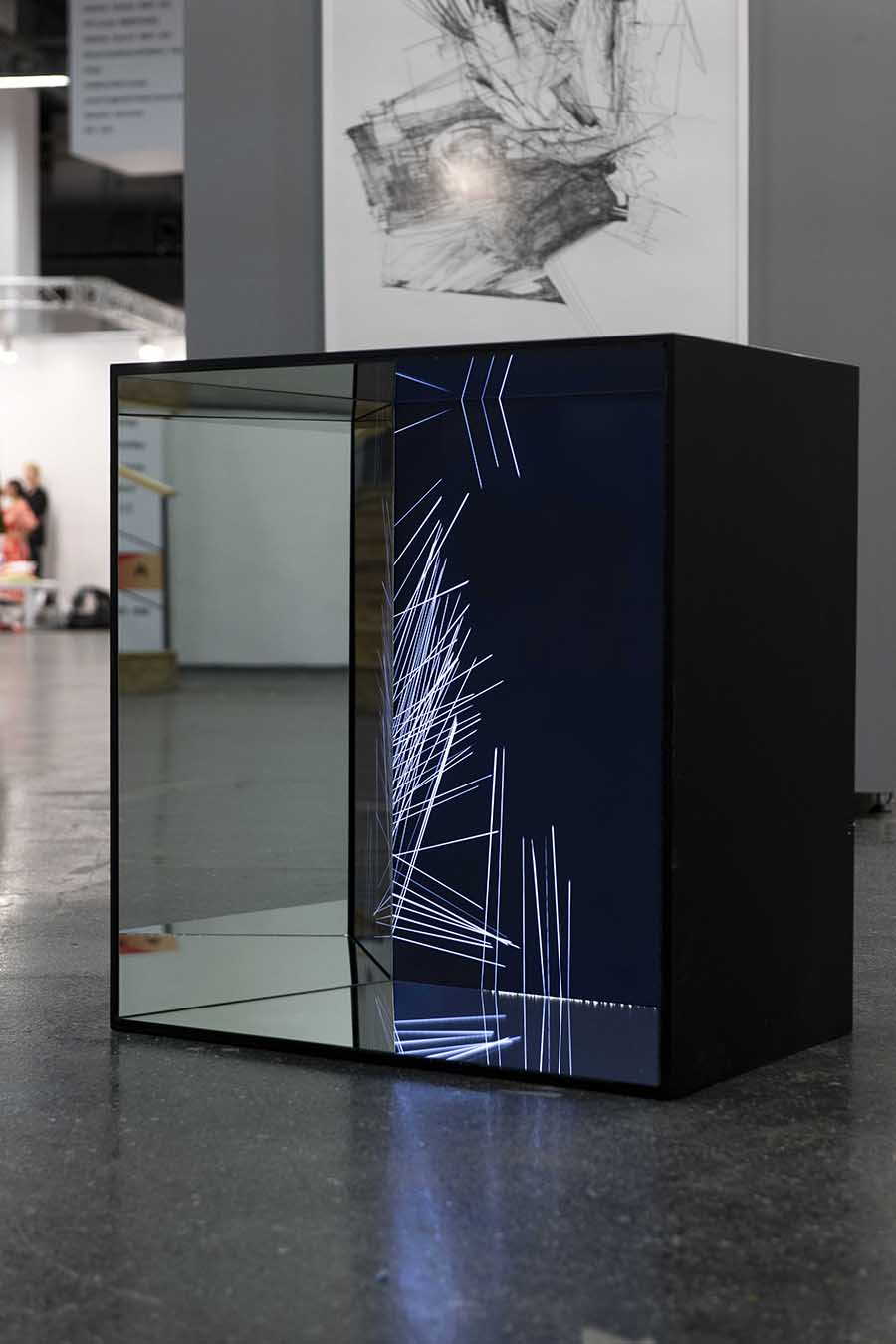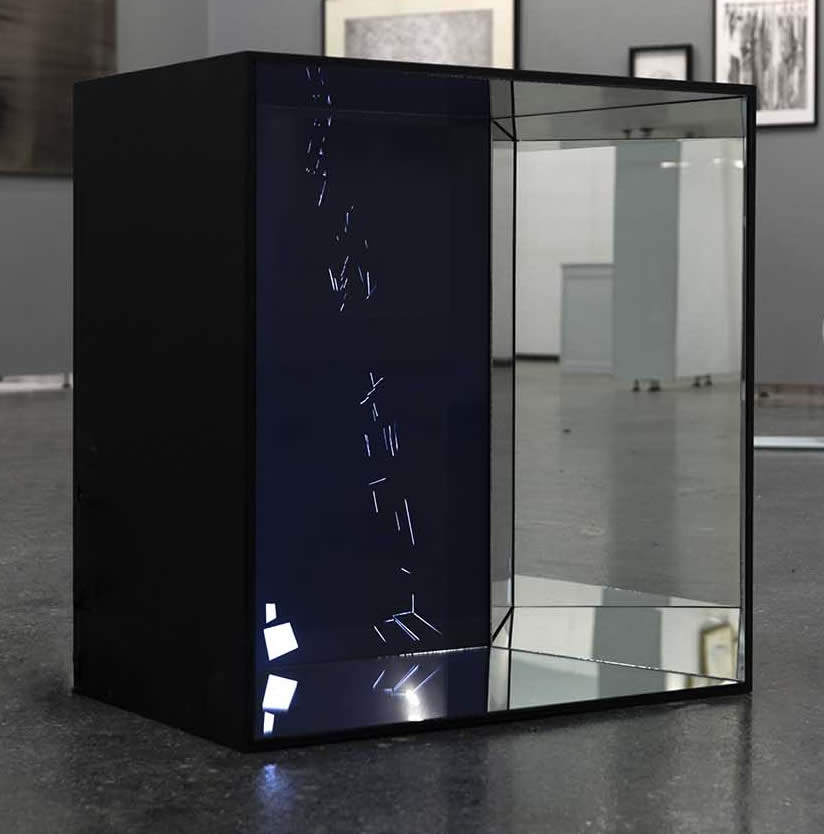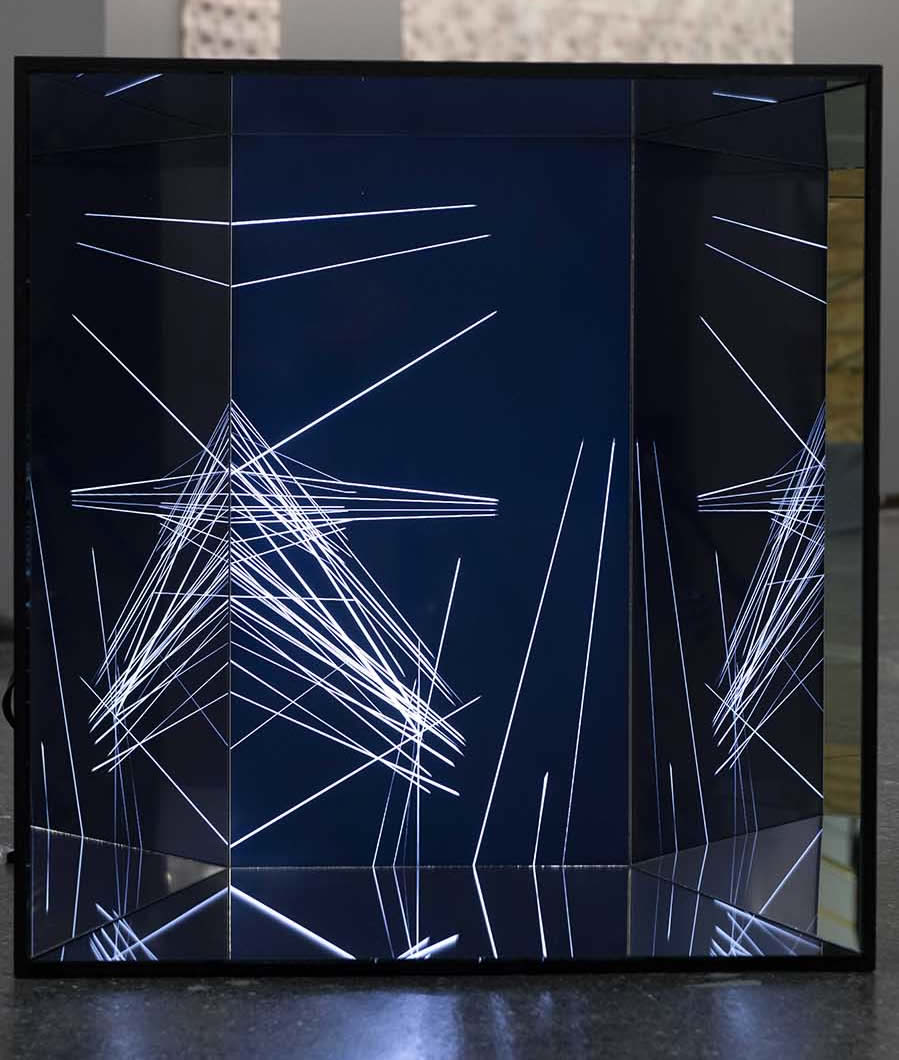 Photos by Kayhan Kaygusuz