2009 - IN PLACE OF SILENT WORDS - Video installation - mirror & video, DV PAL video - 5'40" - Acrylic on paper - 40 x 40 cm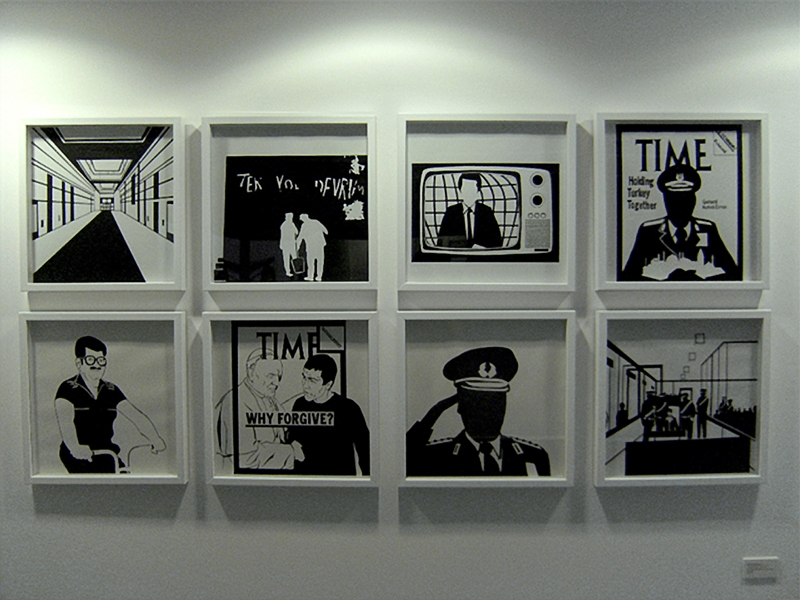 The coup which took place in Turkey on the 12th September 1980 is the main theme of the work. It is an attempt to deal with the past which was not willed to be visible for the post - coup generation, to which I belong.
I am reconstructing the preconditions, the time span in which the coup occurred and the aftermath together and compose the past again in form of silhouetthes.
In this process of gaining knowledge I find trails from the past, within institutional and social communication, especially, how and what we communicate.